An all-in-one efficient digital terrain elevation modeling system
OmniDEM® is an efficient digital terrain elevation modeling (aka DEM/DTED) software system. Its sole purpose is to maximize the efficiency of terrain modeling by providing accurate and easy-to-use precise software tools. Through its tight integration with geo parameters and standards, OmniDEM allows users to explore, discover, and accurately model terrain in stereo data and truly forge ahead with advanced processing tools for DEM/DTED generation. The system offers DEM generation, editing, fusion, and management tools using a wide variety of aerial and satellite stereo imagery sources.
OmniDEM is now fully integrated with IApioneer.
> Dense DEM Modeling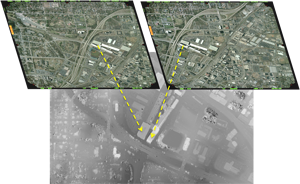 Using OmniDEM, you can easily generate extremely dense DEMs, often at or near resolutions approaching LIDAR (but without having to manage the extreme data sizes).
DEMs are created with:

Stereo/multiple stereo imagery
Wizards for managing sharp geometry changes
Hierarchical methods to maximize processing speeds
Variable spacings
> DEM Fusion Tools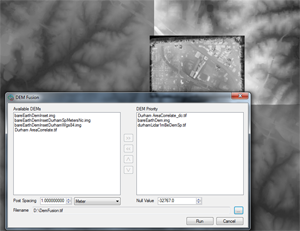 Using OmniDEM you can easily combine multiple DEMs with different coverage's, resolutions, and accuracies and form a single DEM.
Inputs include:

Desired post spacings
Available DEM listings, for the areas of interest
DEM output priority and type(s)
Null settings
Variable unit measures
> Simplified DEM Output and Editing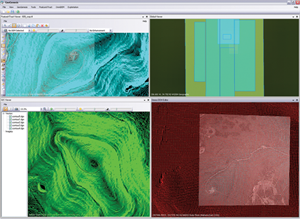 OmniDEM contains a 3-D viewer to examine the generated models and edit points in a truly immersive environment. This includes a full collection of point and regional editing tools, allowing you full confidence in the generated output. The OmniDEM models can also be easily exported to a variety of other geo applications